English Courses - Let's Play English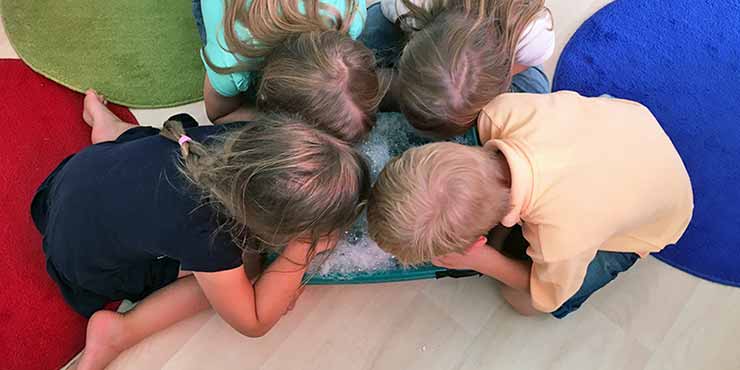 In this English course I take the children on a voyage of discovery. During our games and playful activities we experience many adventures together. Whether with Elmer the Elephant Elmer, Little Princess or Blue Kangaroo: The children enter the world of many characters from different English children's books, combining the stories with games, crafts and songs. Playing and discovering new things always take centre-stage. Casually and naturally, the English language is absorbed through exciting stories and sing-a-longs. Movement games and finger rhymes, as well as creative work such as painting and crafting, create logical connections between language and objects. With English for Children, we playfully explore, discover and learn English. On the following pages you can find out how I design my courses and the contents of my classes:
3 trial lessons for € 49,00
including the legally applicable VAT
* Level 1: complete beginners
* Level 2: Children master short sentences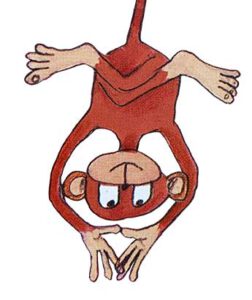 While the children are creatively crafting and tinkering, they learn new words and sentences as well as naturally assimilating the rhythm and sound of the language.
Voices fromparents and educators
My 5-year-old daughter has taken Caroline's classes for a year now. Teaching kids a new language is tricky and I was curious how my daughter reacts to yet another language (English is her fourth so far…). But it was fun! She does not consider a visit to Caroline's as a language course but rather a club where they do things. 55 minutes go fast by and she hardly realizes that it's all done in a foreign language. What impresses me most is that she has learned to listen to English: she can pick up separate words in a sentence and asks about words she does not understand. I am happy how Caroline teaches children in such a playful way – my daughter does not feel pressured and the new language is experienced positively. Thumbs up for Caroline!
Which English course is right for your child?
I will gladly advise you!