English Courses - Kindergarden Courses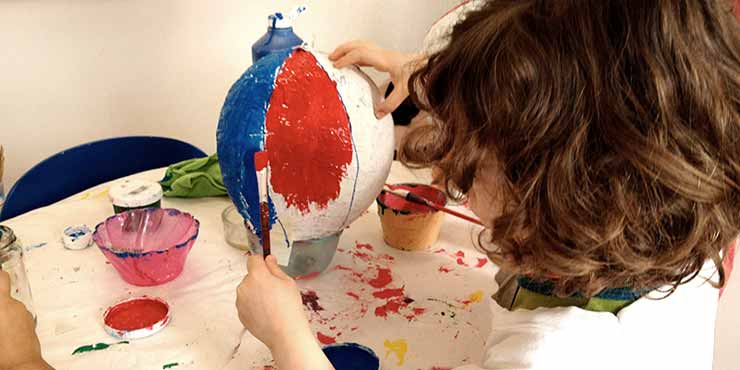 Small group
The courses Let's play English are suitable for organising mornings as well as afternoons and can also be fitted to individual project topics. As an external "visitor", I use my precisely directed appearance to draw the children's curiosity towards my English trappings and turn this fascination into language acquisition.
plus the legally applicable VAT
While the children are creatively crafting and tinkering, they learn new words and sentences as well as naturally assimilating the rhythm and sound of the language.
"'Apfel' is 'apple' in English", a preschooler explains proudly "and 'Krokodil' is 'crocodile'", says the boy next to her quickly. The children of the Montessori kindergarten "Die Hirschgartenkinder e.V." excitedly talk about their English course by Caroline Donker. She playfully developed and imaginatively implemented topics like 'animals', 'groceries' and 'shopping'. For the first time, the children had their own experience of a foreign language. With great empathy and her open and friendly manner, Caroline Donker has stirred the curiosity of the children.